Why tokenize?
Find out how an STO helps business owners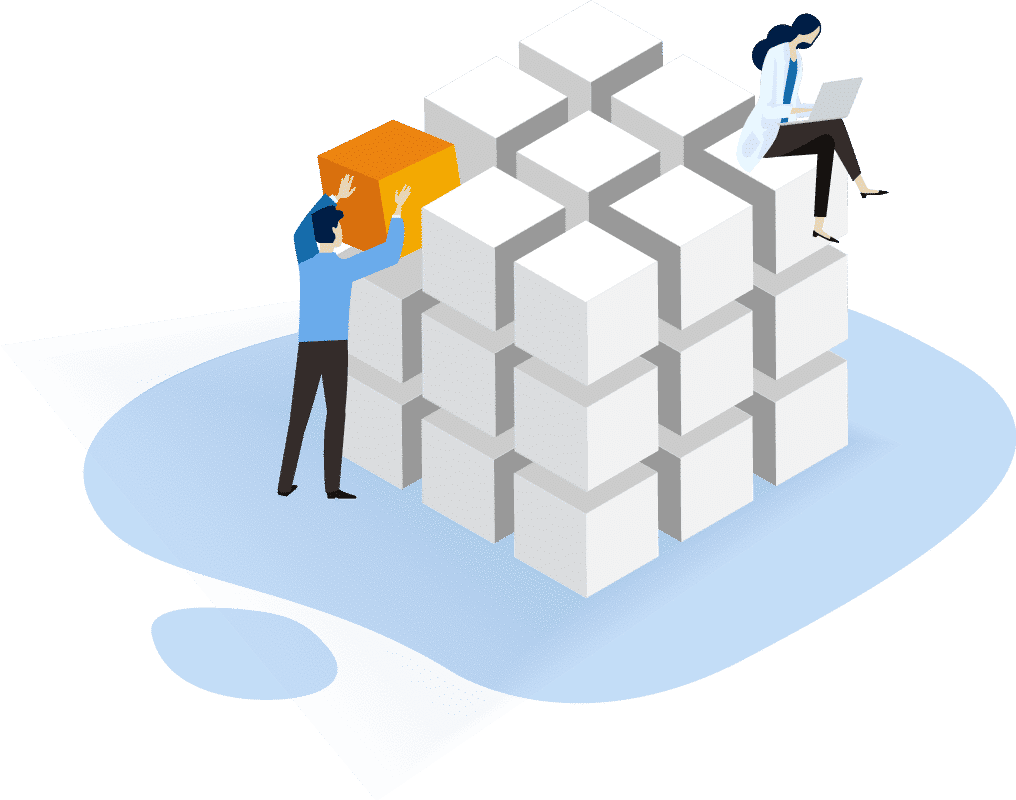 Companies in each phase have their own challenges when it comes to accessing capital markets and financial growth.
Traditional solutions may feel safe because they are familiar, but they can have major drawbacks. Digital technology offers cost-effective, flexible solutions that are just as safe (if not safer).
The technology used may be new for you and the jargon may seem complex, but that's why we're here to help. 
Tokenization of shares frees new routes to increased liquidity and business growth. It's innovative, future-oriented, and secure. Since it's also cost-effective and flexible, the tokenization of your company enables you to easily share profits with employees, suppliers, and other stakeholders you wish to include in your organization.
ICO
Utility Token Offering
Enables funding of start-ups and new projects.

Ownership of the asset is not distributed. You keep full ownership.

The token holder has very limited rights if any.

Investors are financially motivated.
STO
Security Token Offering
Fit for scale-ups and established businesses.

The token holder has legal rights derived from the financial instrument, including dividend and voting rights, which is not the case for utility coins.

Investors are co-owners expressing a more long-term engagement.

Security tokens can be transferred freely peer-to-peer between white-listed participants without a notarial deed.

The underlying blockchain technology provides transparency and security.

New to many people, so may require more explanation.
IPO
Initial Public Offering
Fit for established businesses.

The shareholder has legal rights, including dividend and voting rights.

Familiarity with a traditional method.

Expensive (requires either listing on a stock exchange or paying a notary fee upon every transfer).

Transactions can take about 30 days whereas STO transactions are executed in less than 3 minutes.
Involvement of one big stakeholder that provides knowledge, funds, and contacts.

Involvement of one big stakeholder.
Let us help you gain clarity on asset tokenization and assess whether this is for you. We have designed a step-by-step approach:
1.Start by filling out the STO Readiness Check.
2.Read your personal report so you know what aspects need to be addressed in your case. This will give you a head start in the process of assessing whether an STO is right for your business.
3.Contact us for more information, answers to your questions and further help.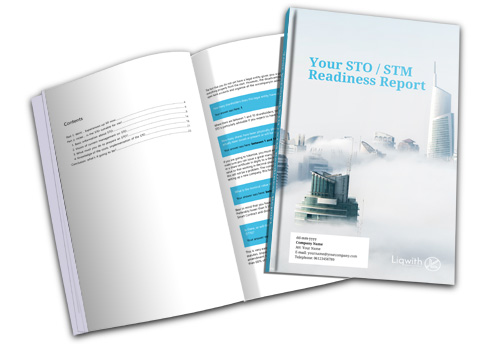 Want to get in touch? We'd love to hear from you. Here's how you can reach us…
Helium 12
4751 XB Oud Gastel